Oceanside is California´s answer to the question, ¨where can you have it all?¨
With its beaches, harbor and idyllic weather, the city is known as a more affordable alternative to San Diego, which is located 35 miles south. Only 90 miles south of Los Angeles, Oceanside forms a tri-city area with Carlsbad and Vista. It is the third-largest city in San Diego County with a population of roughly 180,000.
Oceanside Homes for Sale
Oceanside Condos and Townhomes for Sale
Housing Stats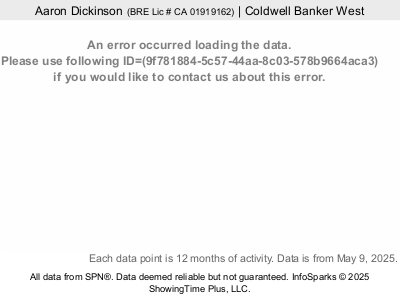 History
Native American residents of what would become known as Oceanside were joined by Spanish missionaries in the late 18th century. The region fell under the rule of Mexico before becoming part of the United States in 1848.  Homesteaders began claiming land in the region soon thereafter.
The City of Oceanside was incorporated in 1888 and in 1942, the federal government established the Marine Corps Base Camp Pendleton in Oceanside. During World War II, the city was home to an ammunition manufacturing facility.
Economy
Camp Pendleton is the West Coast's official base of operations for the US Marine Corps. The 125,000-acre facility is a key component in Oceanside's economy.
The area's largest employers include the Tri-City Medical Center, City of Oceanside, Mira Costa College, Select Staffing, and the North County Transit District.
Real Estate
By the 1970s, Oceanside became popular among those seeking relatively affordable housing in the region.
Today, Oceanside is known as a market for quality, affordable vacation homes. The average list price for single family homes in Oceanside was $467,996 in November, up 1 percent over the prior year, with the average sales price $317,000, up 15.5 percent of the previous year.
Many of the city's historical residential areas, including downtown (built in the 1890s), South Oceanside (built in the 1920s and 1930s), and World War II-era developments east of the I-5 Freeway have been restored.
Education
Residents of Oceanside may attend schools in the Oceanside Unified School District, Vista Unified School District, Bonsall Union School District, or Carlsbad Unified School District, depending on their actual address. The Oceanside Unified School District provides instrumental music programs in grades 4-12 as well as free transportation for students in grades K-5, with the exception for those who reside on Camp Pendleton and special needs students.
Attractions
Little typifies Oceanside as much as its namesake pier, originally built in 1888. Now in its sixth incarnation, the pier is the longest such wooden structure on the West Coast of the United States at nearly 2,000 feet. Every Independence Day, thousands father to watch the annual Oceanside Pier fireworks display.
Oceanside is also home to the California Surf Museum, Mission San Luis Rey de Francia and the Mount Ecclesia historic district, home to the Rosicrucian Fellowship. Mount Ecclesia is known for its remarkable architecture and meditative walking experience through its gardens.
Newest Homes for Sale:
[idx-listings city="Oceanside" statuses="1,2″ propertytypes="763,892,764″ orderby="DateAdded" orderdir="DESC"]